Been looking forward to this for ages. We are getting together with our mates Headsticks for 7 dates over the next two month. The first two are this weekend at Wroot Rocks, Wroot near Doncaster and The Ex Servicemen's Club in Corby.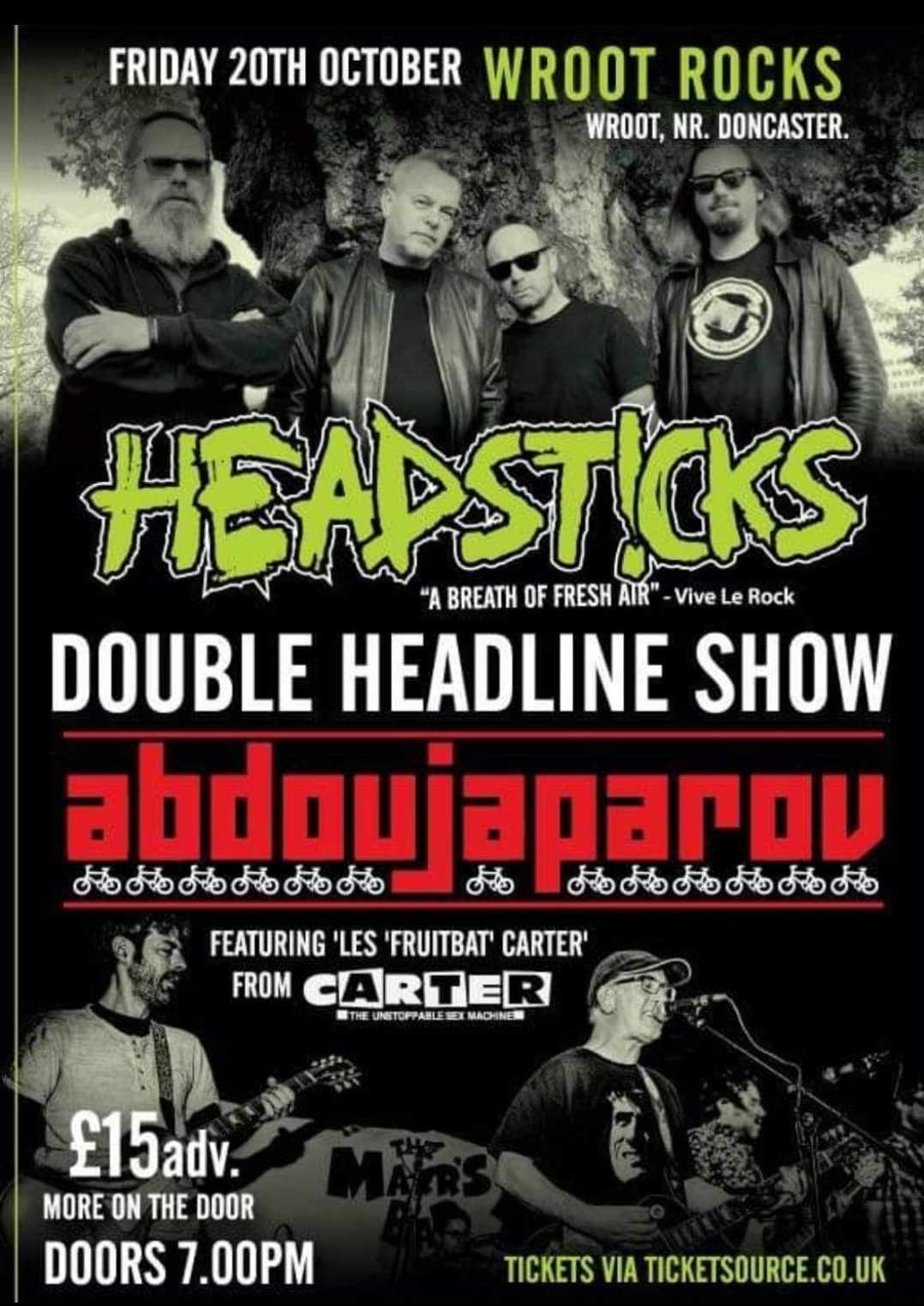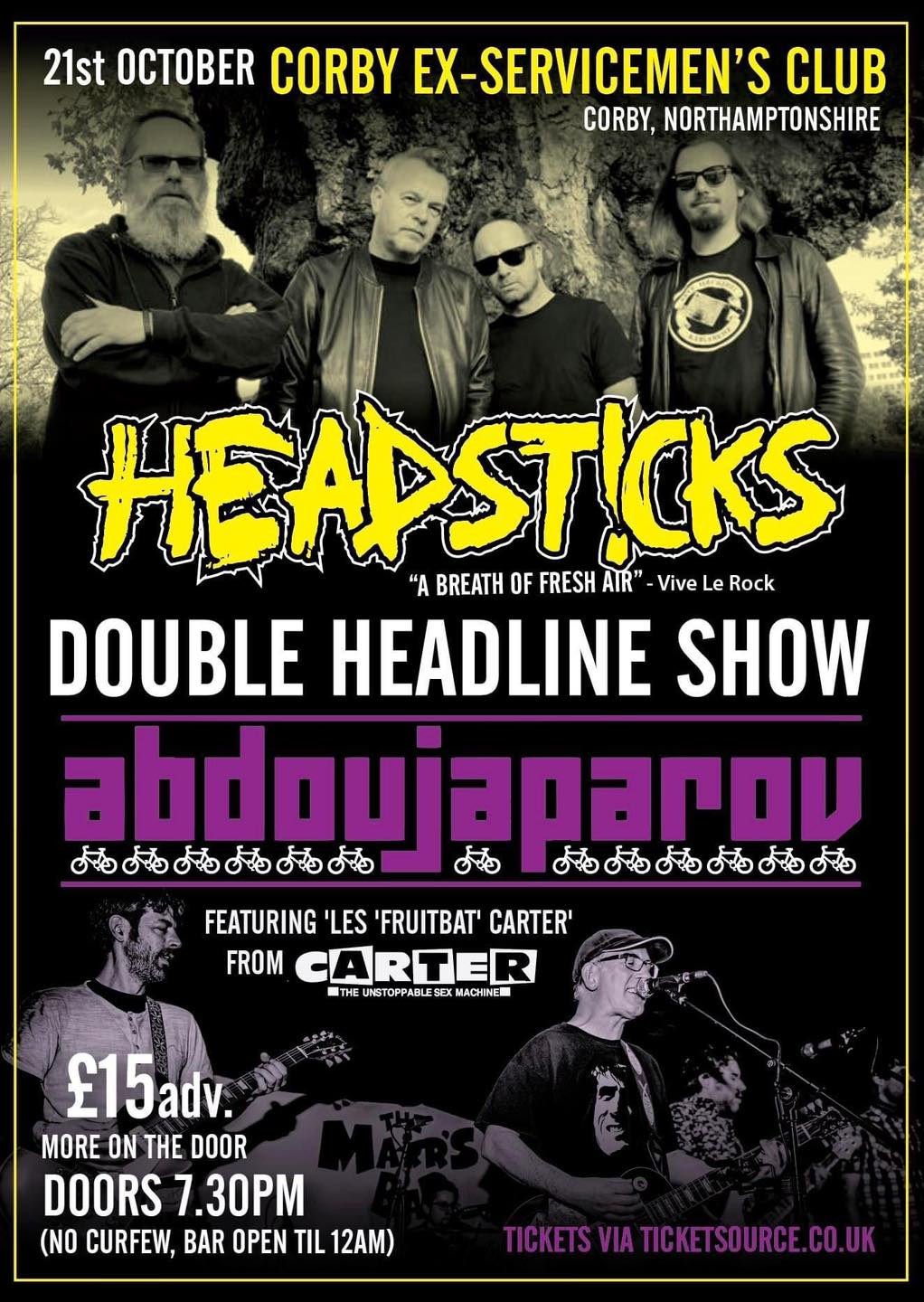 Both bands will play headline length sets and will be as marvellous as always. For this weekend Abdou will go on first as we will be in Headsticks territory. Doors open at 7:30 and Abdou will be on 8pm. There are still a few tickets left for both gigs.
Come along and have some fun.