What better place to introduce meself.
I hope the plan works and the photos don't come up huge.
This is me, I'm Dj, nearly-ish 28, live in Cardiff: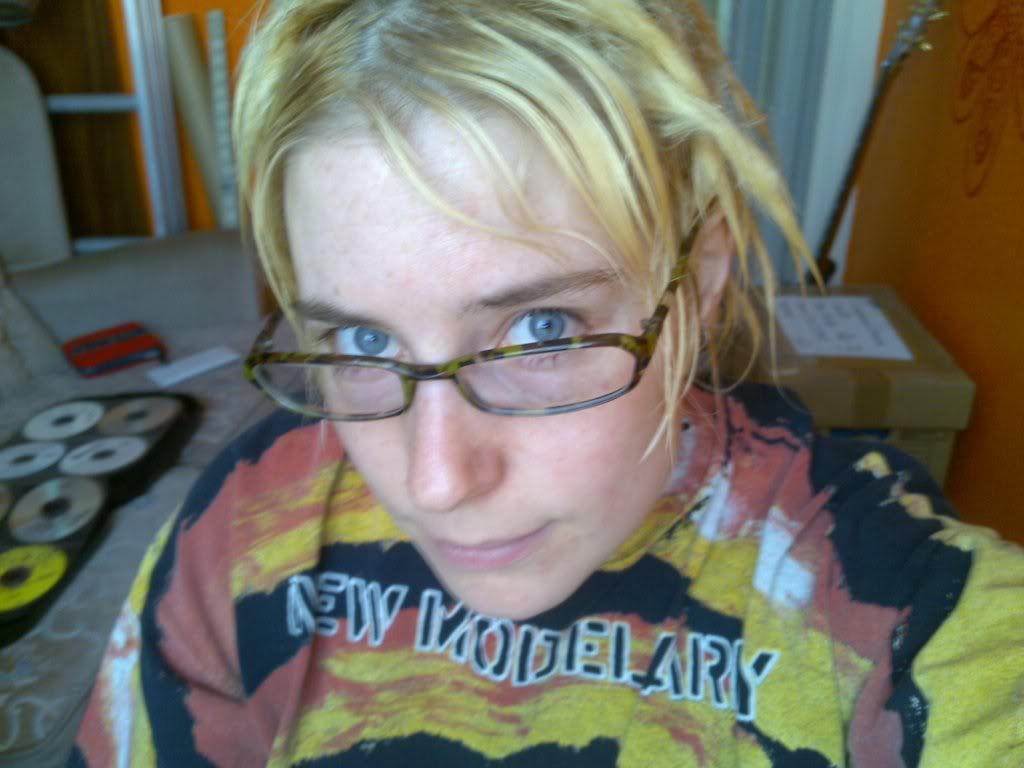 I have a wonderful bloke called Martin, who I love very much, and yes his fave band is NMA:
Between us, we have two kids - Joe, who is 8, and my daughter Kai (Kaya) who is 3 in august:
(Yes, that's an NMA tee on her)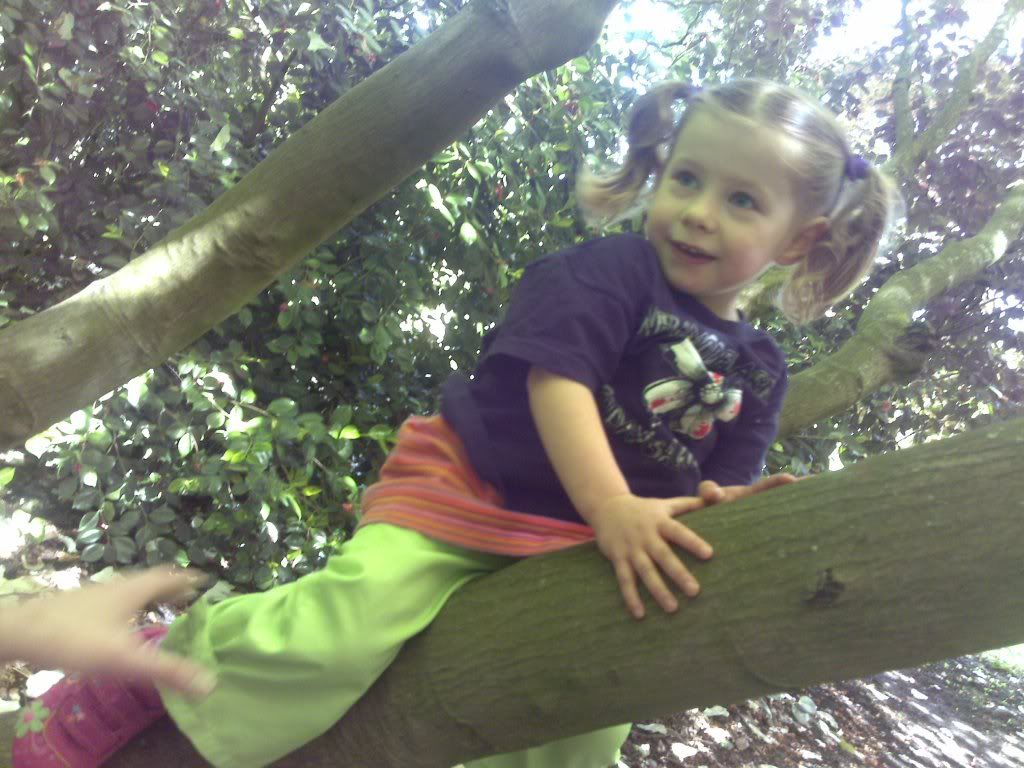 Kai is quite an artist, at age 2 - beach hut, pebbles, waves and a person on the beach (It's Brighton beach: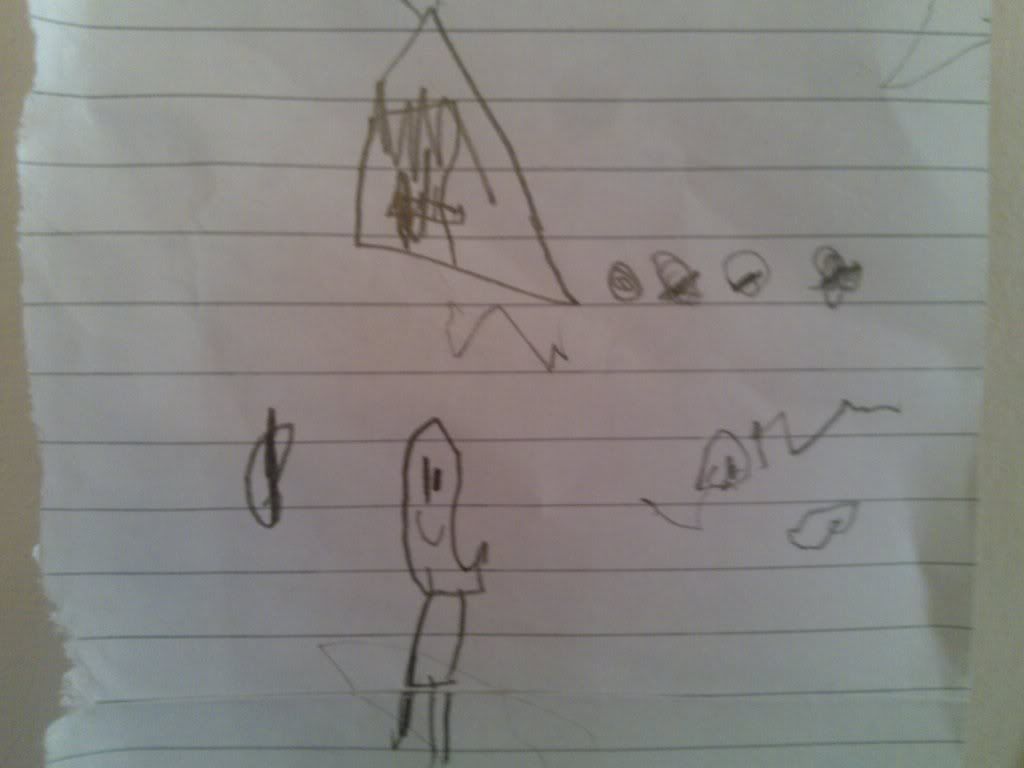 At Bristol Tunnels, Jim Bob seemed a bit amused when I mentioned I had dreads to sew other dreads into - I'd like to show him my efforts of this last weekend, these are old dreads of mine and other people's, which have been sewn into my current dreads: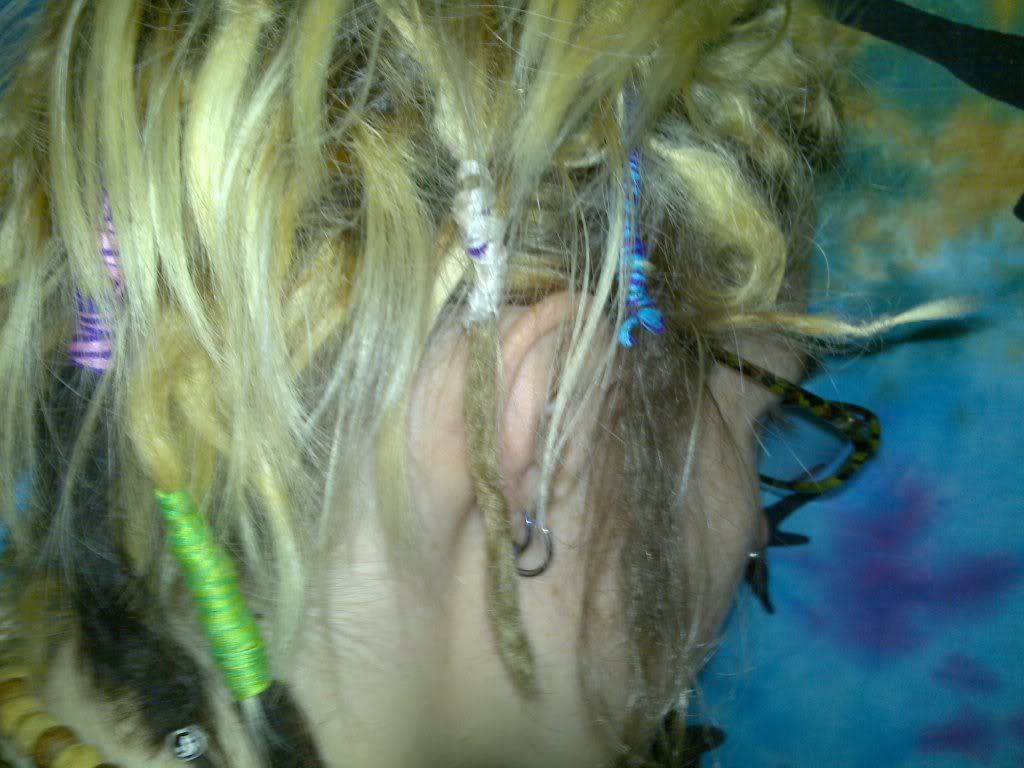 I have got to give it to him though, I realised last week that indeed, a load of my dreads have come undone - but the rest are hidden because they never dread all the way to the root. Damn my hair.
Martin and I like listening to music by this man: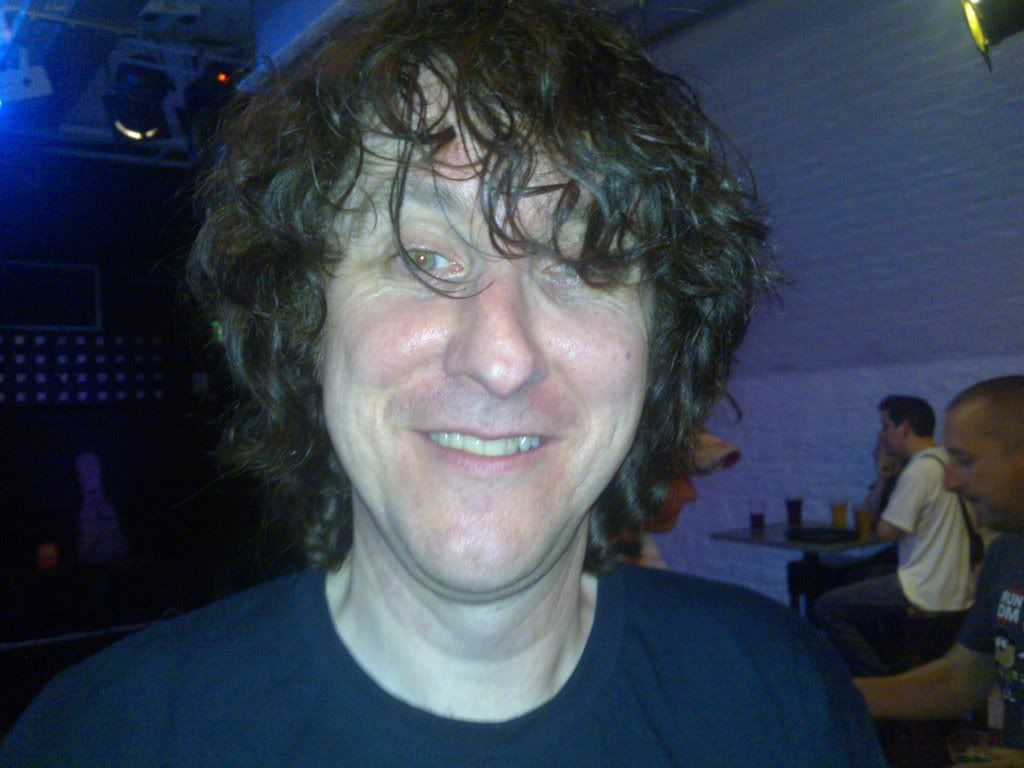 We don't have pics of Fruity or Chris, but we love their music too.
Every saturday night we watch Dr Who, unless we're out, then we watch it on catch up - Kai likes Dr Who except for the Daleks: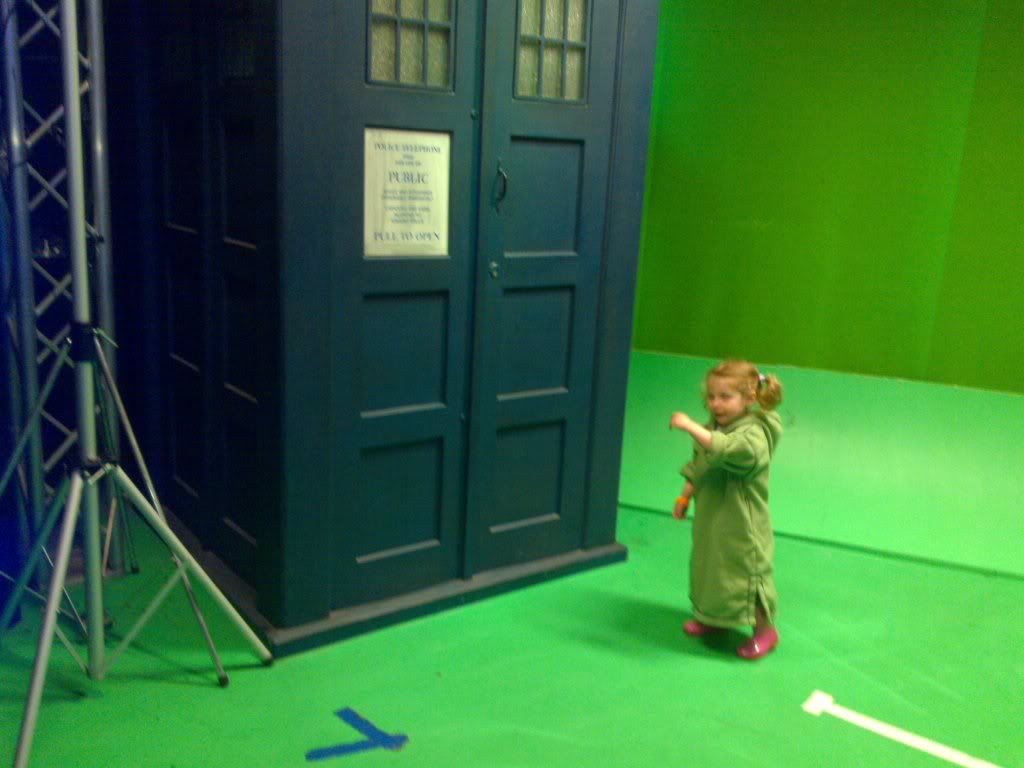 I have two pet cornsnakes, Nancy and Indie - named after Indie the music genre and Nancy as in Sid and Nancy - all my pets get musical references: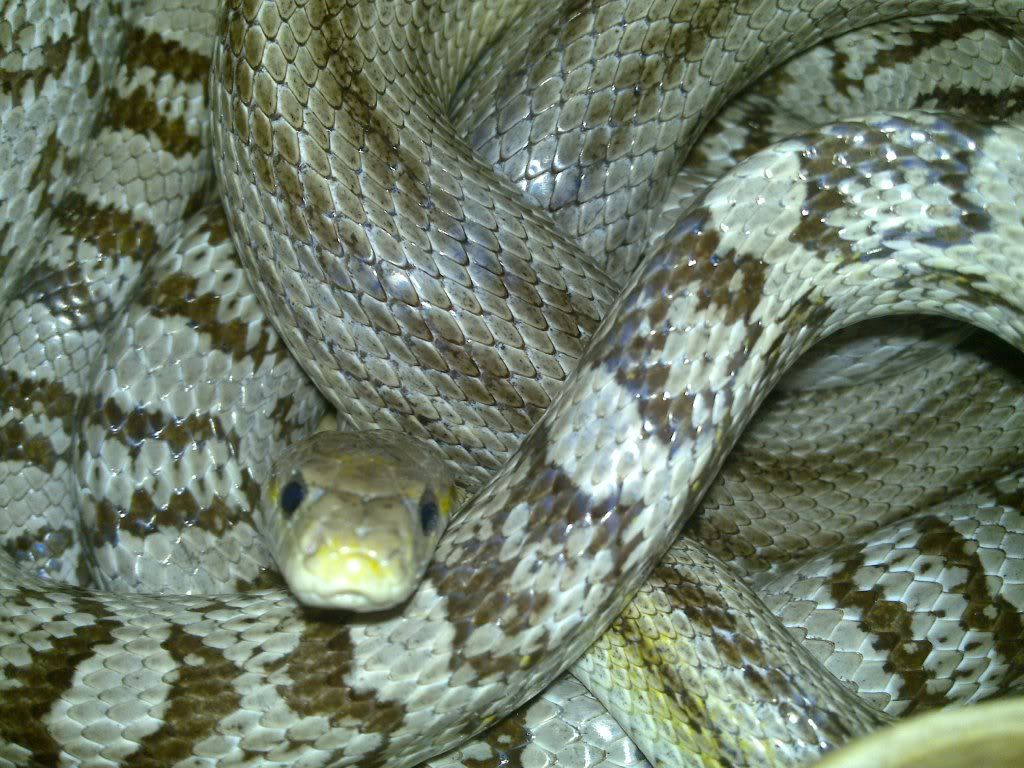 Martin has a 3 legged cat called Gizmo, who also answers to 'you fuck shit' and 'oh it's you again, sodoffwillya':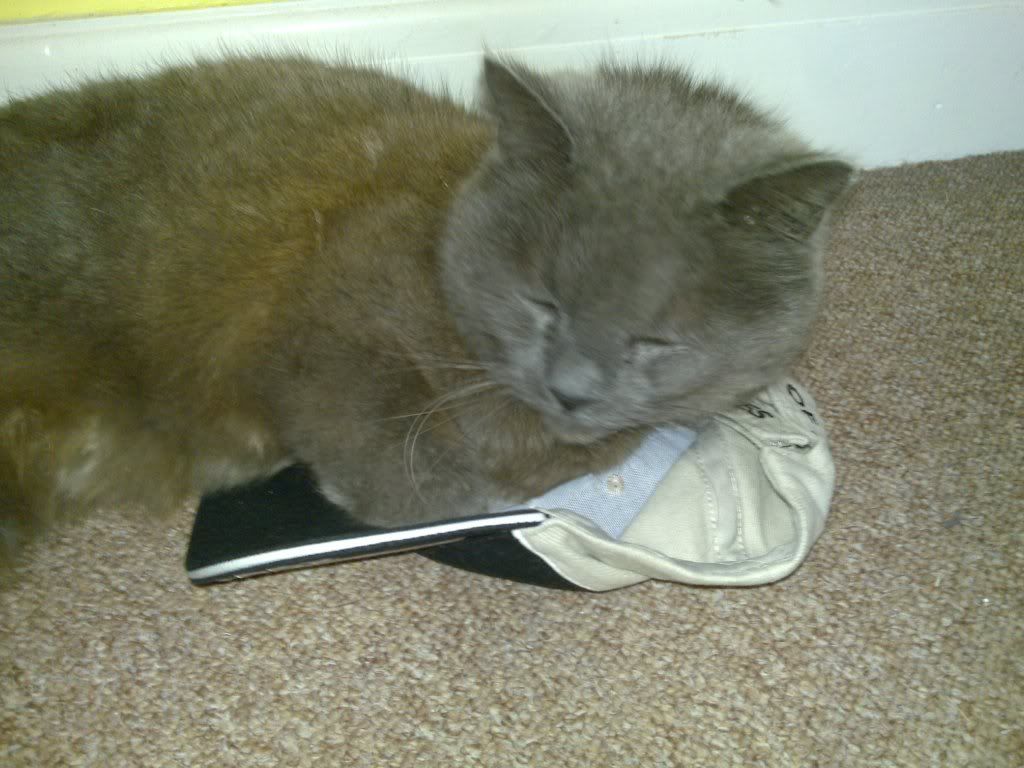 I'm trained in Ninjutsu (bujinkan budo taijutsu) - this is me last xmas, when I received my 9th kyu - yes, I'm still a beginner!):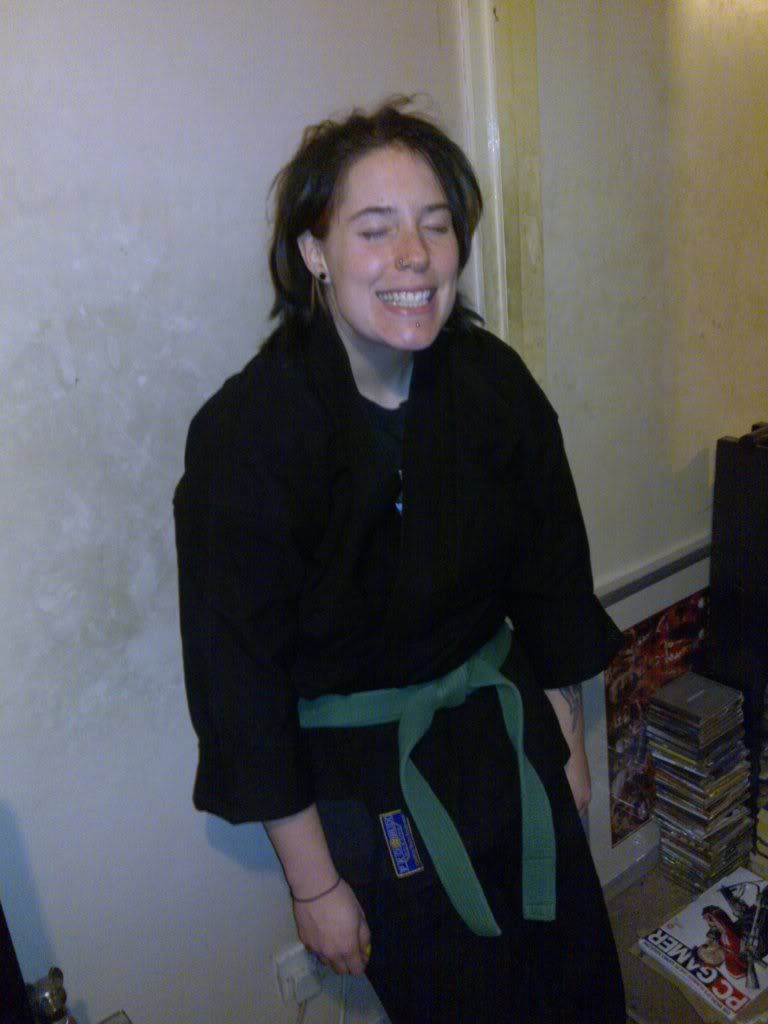 But trust me, you don't wanna cross me (excuse the bad photo):
I'm not sure what else to write - but this is me, hi, hello, nice to meet you. I'm not doing much with my life just now, but I'm still writing songs, creating lyrics for other people's songs, failing to play my bass guitar, sponging out on the 6 string and travelling round the country visiting a field near you in the hippy van, maybe.................... Say hi.